How to get here
Airport pick ups: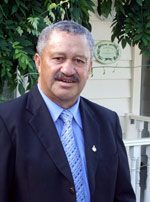 We have a 24 hour arrangement with Uncle (or one of his drivers). This is a first rate taxi service available any time of day and will make your entry into Auckland that much easier and enjoyable.
Our reception is closed between 21h30 and 07h30 so if your arrival is between those times, we will need to make special arrangements. The best way of getting here is with Uncle as he has a key and can take you to your room. After travelling on a longhaul flight there is nothing better than lying flat in a warm bed straight away. This also means we don't disturb the other guests who are sleeping.
If you would like to use this service, and we do recommend it, let us know along with your flight number & details. The price is NZ$95 goes on your bill.
If you have a rental car, stop for some breakfast in Ponsonby until reception opens.
Taxi:
Taxis can be found directly outside any of the terminals. A trip into Ponsonby is anywhere from NZ$95 – NZ$140.
SkyBus:
Departs every 15mins and takes around 40-60mins into the city. You would have to catch the link bus to Ponsonby or a taxi www.skybus.co.nz
Shuttle:
Take a super shuttle [little van towing a trailer] from outside terminal. About an hour door-to-door service. Takes a lot longer than a taxi. Please do not use shuttle before 8am or after 9pm www.supershuttle.co.nz
Getting to the Airport:
There are a number of options which vary in price but as always you get what you pay for.
NOTE: Prices in NZ dollars and include a delicious cooked breakfast, unlimited WiFi, parking and a newspaper.
Promotion code: greatpons