What the Great Ponsonby is doing for the environment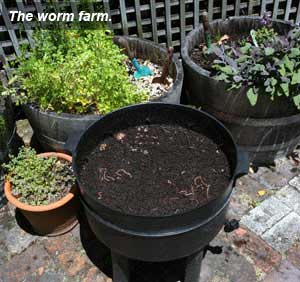 At The Great Ponsonby Arthotel, we are committed to the environment
We have restored and  renovated this 1898 wooden villa without destroying the character to be a warm, fuel efficient hotel. We recycled timber and windows where possible, recycled the roofing iron as fencing and bricks as paving.
We realise our business impacts on the wider environment in which we live and depend on so our staff try to minimise our impact without compromising our guests enjoyment or comfort. We are not alone in these ideals and appreciate the co-operation of and suggestions from our guests.
When you stay at the Great Ponsonby your car can stay in the car park as it is an easy walk or quick bus ride into town. We ourselves walk most places and the green Link bus runs every 10 or 15 minutes.
We are passionate about sustainability and work actively within our industry with Heritage & Character Inns and with the Tourism Association of New Zealand to define and implement the necessary conditions for promoting sustainable tourism. We also worked with Qualmark to to help develop a standard for the whole accommodation sector in New Zealand.
Some of our sustainable practices are:
We insulated all the buildings with wool in the walls & ceilings & insulation under much of the floor.
We investigated many forms of heating and found under floor natural gas heating with thermostat control was the most environmentally effective.
The curtains have thermal lining .
Palm garden studios deigned to avoid the heat of the summer sun but to enjoy the winter sun.
Some rooms have fans. We do not need air conditioning.
We have tall trees on our southern boundary which attract birds and we do not have them pruned when the birds are nesting.
We grow our own herbs with fertiliser from our worm farm.
Our hedges provide Autumn feijoas for jam , breakfast fruit & bread.
All fallen leaves and organic food scraps are composted.
We were the first accommodation provider in NZ to extensively use eco products for guest amenities, laundry and for cleaning. They are highly biodegradable and made from sustainable resources. Because so many of our guests love the eco shampoo and conditioner we have them for sale.
We use local contractors and local product where possible.
Our eggs are free range
Our stationery is printed on 50% recyclable paper.
Promotion code: greatpons